EBulletin for June 29, 2017
Shalom ZOA Members, Friends and Supporters of Israel,
Summer is here and many of you have children or grandchildren or nieces or nephews away at camp. It is important to monitor what – if any – Israel-related programming and materials may be taking place or distributed there. While we focus on what is being taught (or not taught) at school, we often don't think about camp. While we hope it is all positive and pro-Israel, we cannot make a blanket assumption. Ask your kids or grandkids or nieces/nephews or find out from the camp directly. If there is anything that you are unsure of, you can check with ZOA, and if you are aware or find out about speakers or programs that are anti-Israel, be sure to politely challenge the camp. Thank you for your vigilance.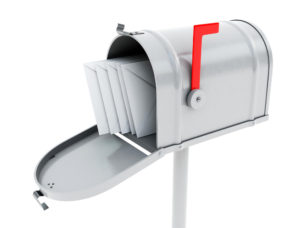 Please be sure to read, and try to participate!
Have You Received Our Gala Mailer?
By now you should have received our mailer about Greater Philadelphia ZOA's 2017 Gala Tribute Book and Ad Journal. Please be sure to read about our honorees and the significance of this book to the local pro-Israel community and Greater Philadelphia ZOA's activities.
Even if you are not a business owner, you can participate by placing a personal message in the book, or you can ask a local business person that you patronize to consider promoting his or her business or practice in our book. Business ads in our Gala Ad Journal not only help Greater Philadelphia ZOA, but they can also help merchants and professionals reach new prospective customers, patients or clients.
If you did not receive one, please let us know and we will get one out to you right away.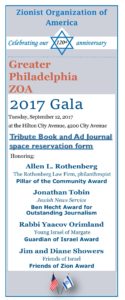 Do You Do Desktop Publishing?
Greater Philadelphia ZOA is looking for someone with desktop publishing experience to work on our Gala Tribute Book/Ad Journal this July and August. If you or someone you know is interested in taking on this project, please call our executive director, Steve Feldman, at 610-660-9466.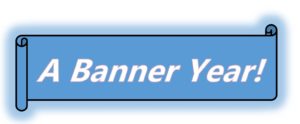 The Zionist Organization of America is celebrating our 120th anniversary this year. We will mark this milestone with a number of events, and at those events we will have on display our special 120th anniversary banner. We invite you to participate by placing a name on the banner. Not only will we have the banner at our meetings and special events, but it will also be on our Web site, social-media and in our emails.
You can add to the banner your name, your spouse's name, the name(s) of children, grandchildren, parents, grandparents, siblings, a special friend, a Zionist hero of yours – or even "anonymous."
Each donation of $36 entitles you a name on the banner, and we have gotten more than 20 already – yes, including one "anonymous." The first 120 names we receive will be added to the banner. We hope to get the banner printed by August 1 so it can be available for our next big event: The Greater Philadelphia ZOA Gala on Sept. 12.
We will keep this banner on display at our events well past our 120th year – so people will see these names for years to come.
Please send your names and your donations of $36 for each to: ZOA, P.O. Box 56, Bala Cynwyd, PA 19004. Please include your phone number in case we have any questions. Please write on the memo line: "120 Club."
Thank you in advance for participating.
Mock-up of the banner: (click to enlarge)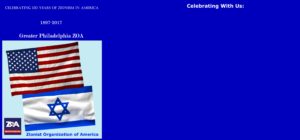 Click to enlarge: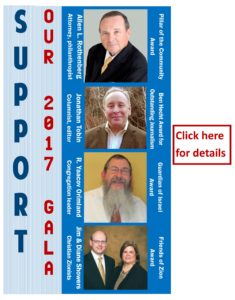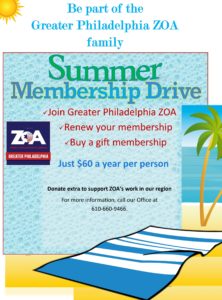 Click the link below to join
Don't Forget To Get Your Stamp!
Friends: Make sure you get your copy of the commemorative stamp the Israeli government has issued in honor of our 120th anniversary. In addition to the stamp, a first-day cover and souvenir leaf are available – all for a small donation. Click on the link for details.
http://philly.zoa.org/wp-content/uploads/sites/6/2017/06/zoa-stamp-promos-combined.pdf
Greater Philadelphia ZOA maintains an active speakers bureau, suitable for both large events (such as congregations) or parlor meetings. Help ZOA educate others. For more information, see the link:
http://philly.zoa.org/about-zoa/host-a-zoa-speaker/
Honor the memory of a loved one or celebrate an upcoming simcha with a classy, frameable custom-made certificate from Greater Philadelphia ZOA. For details and to see some examples, see the link:
http://philly.zoa.org/about-zoa/169-2/
Having a July 4th Picnic or BBQ?
Why not serve some goodies from our ally Israel to your guests?

When you do your food shopping, remember to "Buy Israel." See our "Buy Israel" project flyer at the link:
http://philly.zoa.org/wp-content/uploads/sites/6/2016/02/buy-israel-flyer-revised-january-2016-p.pdf
Get your New ZOA T-Shirts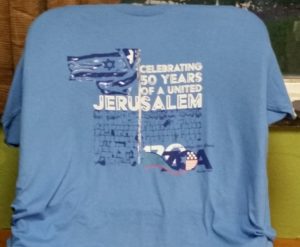 With the arrival of Summer and T-shirt weather, why not proudly show your
support for Israel and ZOA on the beach, at the pool or wherever you happen
to be. The new shirt commemorates 50 years of a reunified Jerusalem and
120 years since ZOA's founding. Each shirt is available for a minimum
donation of $20 and including postage. Sizes range from small to 2XL.
Call our Office at 610-660-9466 to order yours!
Get Involved in ZOA!
Call our Office and ask for "Steve" to find out about becoming an officer, board member or committee chair with Greater Philadelphia ZOA. Our number is: 610-660-9466.
Other Events of Interest: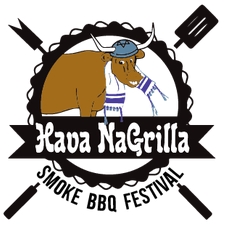 Hava NaGrilla Smoke BBQ Festival
The Men's Club of Temple Beth Hillel-Beth El will host the first annual Kosher BBQ Championship in the mid-Atlantic region, certified by the Kansas City Barbeque Society on Sunday, August 27 at the synagogue, 1001 Remington Rd. Wynnewood, PA 19096, beginning at 11:00 AM
There will be a pickle eating contest, face-painting for the kids, a wandering magician, craft artisans, mechanical bull riding, educational & interactive  booths (how to make the perfect matzah ball, how to clean a barbeque grill, how to make a grill into a smoker, have your swing analyzed by a PGA professional and more…). Come and visit the Greater Philadelphia ZOA table while you are there!
For all of the details, go to: https://phillykosherbbq.com/