Thank you for helping to make our 2019 Gala a great success!
From memorable speeches by our deserving honorees, to the warmth and camaraderie of 300 like-minded people, to the air thick with love for America and Israel, and of course delicious food — Greater Philadelphia ZOA's 2019 Gala was a great event.
If you were among the large crowd, then surely you will agree. If you were not at the Gala, perhaps a look at our Gala video at https://www.youtube.com/watch?v=zDDSDiT_8PI&t=2405s will give you a sense of what the event was like, and how inspiring and informative were the speeches by honorees Malka Kantor-Rapkin, Cliff Rieders, Rabbi Eliezer Hirsch and keynoter Professor Dr. Jason D. Hill — along with ZOA National President Morton A. Klein, Rabbi Neil Cooper and Emcee Gary Erlbaum.
See the photo collages below for more flavor from this fabulous Gala.
In addition, we want to thank everyone who placed a congratulatory notice or ad in our 2019 Gala Tribute Book and Ad Journal. We encourage you to patronize the businesses and service-providers who participated. Our Gala book is chock full of articles and information in addition to the ads, notices and letters from elected officials. See a list of advertisers below, along with a link to look through the book.
We hope to see you at our 2020 Gala!
Click on each collage to enlarge: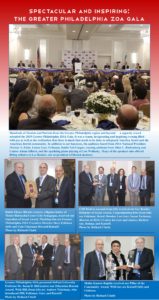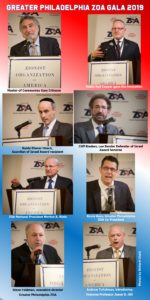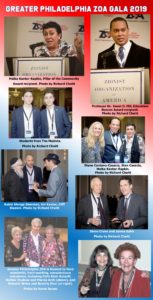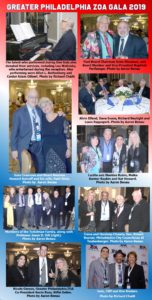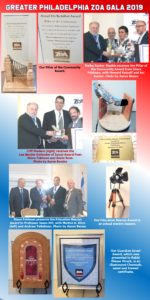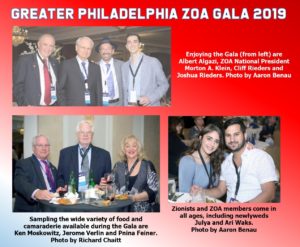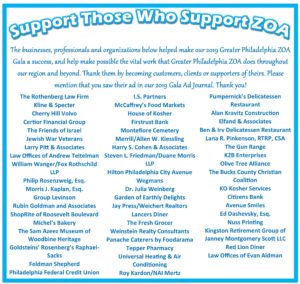 See their ads and the entire 2019 Gala Tribute Book and Ad Journal at: http://philly.zoa.org/wp-content/uploads/sites/6/2019/09/Gala-2019-tribute-book-ad-journal-final-w-Lee-pg.pdf