Newsletter for May 15, 2020

Shalom ZOA Members, Friends and Supporters of Israel,
We hope that this week's newsletter finds you and your loved ones in good health and that the impact of the pandemic is minimal for you and your family.
As you know, ZOA locally and nationally are functioning apace: fighting the battles, educating the public, promoting and defending Israel, and preparing for upcoming struggles to ensure a strong, secure and vibrant Jewish state of Israel; a strong mutually beneficial US-Israel relationship; and the well-being and security of the American Jewish community.
In addition to all of the above, we have lately offered more programming than ever before via our webinars and virtual events generated both locally and nationally. We have brought you live the perspectives of Zionists from around the world; we have conducted a seminar to show how current and historical maps can be used effectively to make the case of our deep and longstanding connection to our Homeland; and a thoughtful presentation by Naphtali Perlberger on our connection to our G-d-given Land that has nothing to do with the United Nations or Balfour. National ZOA has taken you live to Jerusalem, presented outstanding authors and insights from our in-house experts on our staff. More outstanding programming is on the way including two special Philadelphia-based virtual events next week (see flyers and details below).
We need your financial support especially at this time to continue the kind of work frankly that only ZOA does. We realize that many of you have been severely impacted by the pandemic and related closures and quarantine and that you cannot help us at this time. But for those who can, please contribute to Greater Philadelphia ZOA (see details below) as best as you are able.
It was ZOA that exposed and led the way to show the danger that a Conference of Presidents led by a former HIAS official could pose to support for Israel; it is ZOA that pushed harder than anyone for Title VI to protect Jewish students on America's campuses; it was ZOA that since 1995 relentlessly urged the moving of the US Embassy to Jerusalem; it was ZOA that protested Marc Lamont Hill on Temple University's campus and took our effort to have him removed directly to Temple's Board; it is ZOA that has fought the BDS movement with a proactive, positive "Buy Israel" campaign; it is ZOA that gives the community the advocacy resources and tools to defend Israel. Of course these are only a fraction of ZOA's activities.
The next battles will include fighting for Israel's right to extend sovereignty to Jewish communities in Judea and Samaria, exposing the increasing anti-Jewish and anti-Israel activities by elected officials and pointing out that attacks against Israel are attacks against Jewry. We need your support to wage these battles with our full vigor and with all of the resources that are necessary to prevail.
Your support gives us courage and chizuk!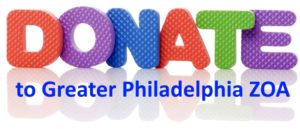 https://zoa.org/donate/philly/
Or you can send us a check to:
ZOA
PO Box 56
Bala Cynwyd, PA 19004
Coming up Next Week From Greater Philadelphia ZOA:
On Tuesday, May 19 at 3:30 p.m. we will offer a special event for children and their parents and grandparents featuring a reading of the new book Z Is for Zionism. This was created by Ze'ev Zion to counter the anti-Israel book called P Is for Palestine. Z Is for Zionism uses rich text and illustrations to give children ages 6 through 13 a good foundation to understand Zionism and Israel. Ruth Gleit – a mom, grandmom and former reading teacher – will read the book live while on screen we will display each page as she reads it so that children can read along.
Please: If you have children or grandchildren, nieces or nephews in that age range – register them and help them watch this event. If you are an educator or have a connection to a Jewish school or congregation school: Please get word of this event out to as many people as possible so that as many young Jews as possible can benefit from this event and this book. This book could have great positive impact on young Jewish children.
To register: Please email us at office@zoaphilly.org with your interest or have someone from the school or congregation email us and we will send them the link. We are taking this extra step for security purposes.
Then on Thursday, May 21 at 7 p.m. we will offer: "Ben Hecht: Maverick Zionist." Few know the remarkable work that this legendary Hollywood screenwriter and author did to try to save Jews during the Holocaust, and then his Herculean efforts on behalf of re-establishing the Jewish State of Israel. Journalist and Ben Hecht expert Jesse Tisch will discuss and describe the great works of this unlikely Jewish hero from another era who has largely and undeservingly been forgotten. Please let your friends and social media contacts know about this Greater Philadelphia ZOA virtual event that people can watch and enjoy from anywhere! Use this link to register: https://zoom.us/meeting/register/tJIrcuqhpjkpG9cjRLgXcdAlOBThumokEZ8X
See the flyer for each of these events below. We ask that you please forward them and post them on social media along with our email address.
We literally have dozens more Zoom events planned over the next couple months. Please help support these virtual events by being a sponsor of one or through a donation. Call our Office at 610-660-9466 for details. You can promote a business, celebrate a simcha, honor a loved one or a friend, or dedicate an event in memory of someone.
Click on images to enlarge


Still Seeking Your Opinion:
We thank those of you who have completed our webinar survey – but we need more opinions for a fuller picture so that we can serve you better.
Please take three minutes to fill it out. It will help us fine-tune our upcoming programs. Thank you in advance!
Survey Monkey Webinar Survey:
https://www.surveymonkey.com/r/QL3BHYD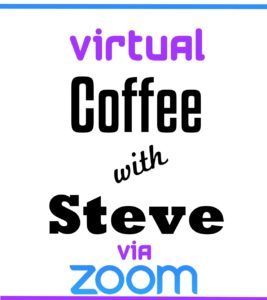 Let's "meet" over a beverage separately to discuss Israel, Zionism, the Jewish community and related matters, plus the Zionist Organization of America, what we do and how you can help us.