EBulletin for January 11, 2019
Shalom ZOA Members, Friends and Supporters of Israel,
Please read this week's newsletter all the way through. There is much that you should know about, and opportunities for you to be involved in advocacy and to help out.
Please click on all images to enlarge.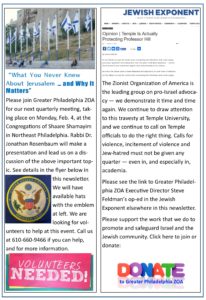 Last Call #1
Register For ZOA's Israel Leadership Mission!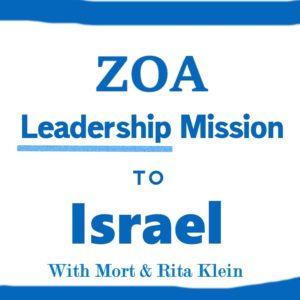 Time is running out to be a part of this once-in-a-lifetime Israel experience!
The Israel Mission takes place Feb. 24-28, with an option to extend to March 3.
To learn more about the National ZOA Leadership Mission to Israel – including itinerary and pricing — click on the link below.
https://zoa.us7.list-manage.com/track/click?u=29eb7d7528ed4ff8219eea4e4&id=7c4143ee5f&e=c425e48090
 Mission highlights:
Briefing with Ambassador Dore Gold, President Jerusalem Center for Public Affairs
Visit the new US Embassy in Jerusalem
Head to the Knesset as a ZOA Delegation led by ZOA President Mort Klein for meetings with Knesset
Members
Briefing at Caliber 3,  the leading Counter Terror & Security Training Academy in Israel
Meet Efrat Mayor Oded Revivi
Join IDF soldiers for a behind the scenes briefing
Head to Hebron – meet leaders of the Hevron Jewish community and visit the
Me'arat Hamachpelah
Visit Sderot and meet with its mayor
Join Ateret Kohanim for a behind the scenes tour of the Old City of Jerusalem
Head to a base of the Border Police and get a behind the scenes view of how the IDF trains its soldiers in
Counter-terrorism
 If you have an interest in going, please call Howard at the National ZOA Office at 212-481-1500.
If you'd like, we can put you in touch with people from our region who have participated in previous ZOA Israel missions.
Last Call #2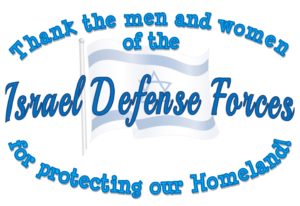 Israeli soldiers and border police can use some warmth – warmth in the form of cards and letters from American children who want to thank those in uniform who serve to protect our homeland and our Israeli cousins and allies.
Each year the Zionist Organization of America runs a campaign to get schools and congregations to have their students create "thank you" cards and letters for the soldiers and police that our ZOA Mission participants personally deliver to the young Israeli men and women in uniform as they visit IDF and Border Police bases and installations. The men and women of the IDF are deeply touched by the expressions of gratitude from young Americans.
We welcome individual cards and letters from your kids or grandchildren for this project.
Please get us your cards and letters by January 20 so that we have time to collect them all and send them to Israel in advance of our mission. Cards and letters can be sent to our Office. From there they will be sent to our National Office and from there to Israel where our VIP Leadership Mission participants will pick them up and-deliver them to the soldiers and border police. Please send them to: Greater Philadelphia ZOA, 1 Belmont Ave., Suite 601, Bala Cynwyd, PA 19004.
If you have any questions or would like more information, please call the Greater Philadelphia ZOA Office at 610-660-9466.
Thank you in advance for your participation!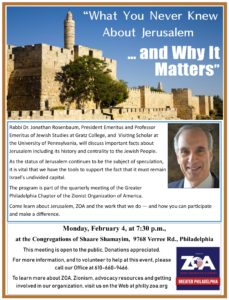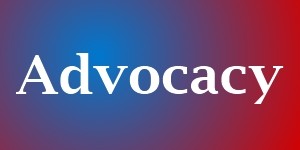 Please continue to call and contact Temple University administrators and trustees about Professor Marc Lamont Hill. Hill has called for violence against Jews, has incited violence and Jew-hatred and many numerous anti-Israel/anti-Jewish statements.
Temple University Contacts:
Richard M. Englert
President of Temple University
Second Floor, Sullivan Hall
1330 Polett Walk
Philadelphia, PA 19122
215-204-7405 (phone)
215-204-5600 (fax)
president@temple.edu
David Boardman, Dean
Lew Klein School of Media and Communication
215-204-8448
Please see the graphic below for the names of Temple's Board of Trustees, whom you can Google for contact information: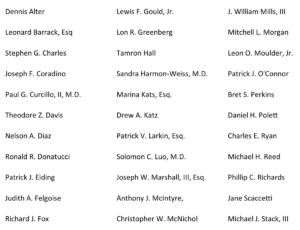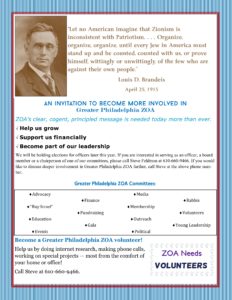 What is the Zionist Organization of America and what are some of the things that ZOA does?
See the Zionist Organization of America's New Video!
Get ready to be impressed!
To learn more and to get involved, call 610-660-9466.
https://www.youtube.com/watch?v=nucTYTanoOc&feature=youtu.be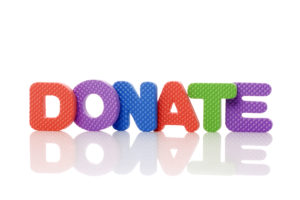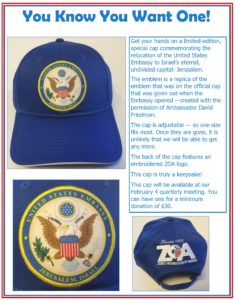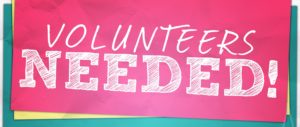 Greater Philadelphia ZOA is looking for volunteers to help out before, during and after our Feb. 4 meeting, and also — in our Bala Cynwyd office, and from the comfort of your home or office.
We need a volunteer to help us get materials and literature to the meeting, and volunteers to help us set up, staff the sign-in desk and also to staff our literature table during the event and to pack up afterward.
Additionally, we are looking for people to make calls to help us update our membership database and to do research on the Web.
There will be no soliciting!
If you can offer us your time and talent, we would greatly appreciate it.
To volunteer, please call Steve at 610-660-9466.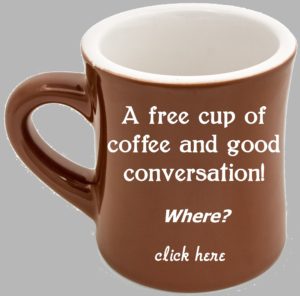 http://philly.zoa.org/wp-content/uploads/sites/6/2017/12/coffee-with-steve-2.pdf


Opinion | Temple Is Actually Protecting Professor Hill
By Steve Feldman
He has falsely accused the Jewish state of poisoning the Palestinian-Arab water supply, practicing "apartheid" and training New York City police to kill black Americans — rhetoric that is bound to sow resentment against Jews and potentially incite violence.
He wants the Jewish state of Israel eliminated and replaced by an Arab state of Palestine, and believes that Arab violence against Israelis — meaning Jews — is the most efficient way toward that end.
These are just some of Temple University Professor Marc Lamont Hill's assertions about Israel.
What are students to think when a professor advocates violence? What impact does it have when the professor makes the most vile accusations imaginable about the homeland of a minority group on campus? What does it convey when the professor champions the cause of a murderer or a terrorist?
These are not hypothetical questions.
Read the entire op-ed at: http://jewishexponent.com/2019/01/11/temple-is-actually-protecting-professor-hill/