EBulletin for December 28, 2018
At Greater Philadelphia ZOA, we have done a lot this year to promote Zionism, to defend Israel and to help the Jewish Community.
From helping to give people a better understanding of the U.S.-Israel relationship, to educating young professionals about anti-Israel media bias, to trying to help police identify the perpetrators who defaced the Israeli flag above the Parkway, to our recent efforts to expose Temple University's anti-Jewish Professor Marc Lamont Hill – and so much more. But we realize there is so much more to do in the new calendar year ahead.
Please help us fund the activities, initiatives and projects that we need to do – and that only ZOA does – to educate, activate and reach out throughout our region.
With just a few days left to take advantage of a tax-deductible donation, please support our vitally important work!
We have new Donor Societies that allow you to help our organization in a big way and as a "thank you," enable you to access special opportunities to meet with and hear from some of the more important, innovative and insightful people engaged in pro-Israel work throughout the world.
We thank those of you who have already donated this year. Please donate more if you are able – and please suggest to your friends, colleagues, relatives and neighbors that they each make a 2018 donation to Greater Philadelphia ZOA.
Please click the link below to donate. Please do it today while you are thinking about it.
Mail checks to:
ZOA
PO Box 56
Bala Cynwyd, PA 19004
Donate now! Click or copy/paste this link: https://zoa.org/donate/philly/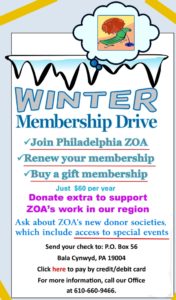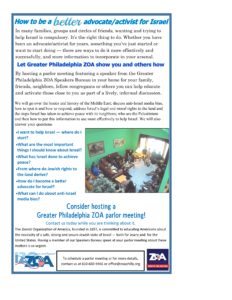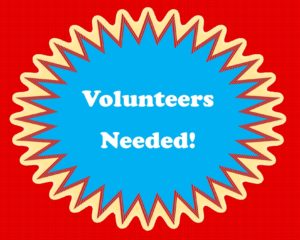 Greater Philadelphia ZOA is looking for volunteers to help our organization — in our Bala Cynwyd office, and also from the comfort of your home or office.
Specifically we are looking for people to make calls, to help us update our membership database and to do research on the Web.
There will be no soliciting!
If you can offer us your time and talent, we would greatly appreciate it.
To volunteer, please call Steve at 610-660-9466.