Newsletter for November 9, 2018
Shalom ZOA Members, Friends and Supporters of Israel,
Whether you have been to Israel multiple times, just once, or never, you will have an opportunity to perhaps experience Israel like never before – or ever again.
Participate in National ZOA's Israel Leadership Mission, taking place February 24-28, 2019, with an option to extend your trip to March 3.
Go to places and meet with Israelis that and who other groups skip.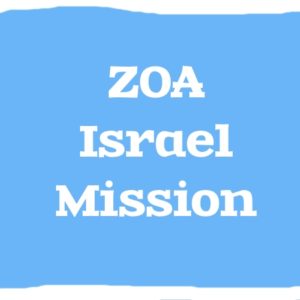 For all of the details about the Israel Leadership Mission including itinerary and pricing, please see: https://zoa.org/mission-events/purim-mission/
National ZOA is planning a very special mission to Israel in February.
For details, please email us or call National ZOA at 212-481-1500.
Ask to speak with Howard.
'Honoring Mort and Rita Klein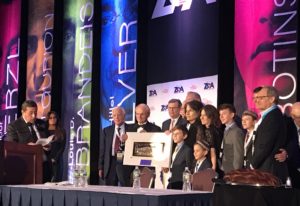 Click on image to enlarge.
Our own Mort and Rita Klein were honored on the occasion of Mort's 25th year as ZOA's National President at ZOA's Justice Louis D. Brandeis Award Dinner this past Sunday in New York.  Mort was presented with a stunning piece of art to mark the milestone. Rita Klein was honored as Mort's Eishet Chayil  or "Woman of Valor." The entire Klein Family was invited on stage for the presentation. At left is ZOA National Chairman of the Board Mark Levenson.
The Brandeis Dinner was an extraordinary event. More than 1,000 people attended. Featured honorees and speakers included Mark Levin and Amb. John Bolton. About 35 people from our region attended. We hope to post more photos and video as they become available. Meanwhile, read about the Brandeis Dinner later in this newsletter.
Support ZOA's Vital Work in Our Region!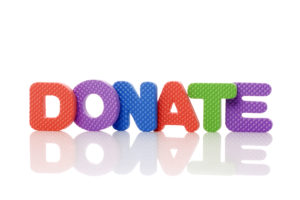 Thanksgiving and Chanukah Are on the Horizon
Have goods from Israel on your table for your Thanksgiving Dinner!
Purchase a Chanukah gift from Israel!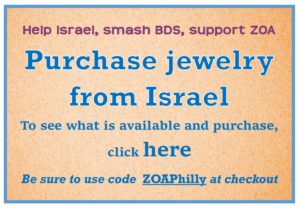 Go to fromisraeltoyou.com and purchase jewelry and Judaica from Israeli artists and artisans. When you make a purchase, please use the code ZOAPhilly at checkout, and we will receive a portion of the proceeds. Thank you! To learn more, click on: http://philly.zoa.org/wp-content/uploads/sites/6/2017/12/from-israel-to-you-jewelry-2.pdf
How Do We Counter BDS and Anti-Israel Media Bias?
How Do We Promote Jewish Rights to Our Land?
Bring ZOA's Message and Knowledge To Your Friends and Neighbors
Host an Advocacy Workshop, ZOA Speaker or Parlor Meeting
If you are like most people, you have friends, neighbors and even relatives who do not quite understand what is taking place in one of the most pivotal regions in the world.
The Middle East is home to key U.S. allies and enemies; it is the focal point of much of the media; it is the source of most of the terrorism that plagues the world; it is where a large amount of American foreign aid is targeted and the source of much of the world's oil. It is where our beloved Israel is trying to exist and thrive.
But the Middle East has become a muddled area to most Americans because of incomplete or biased coverage, plus a campaign of miseducation in schools and universities.
One of ZOA's missions is to clarify the issues and to help Americans understand what is taking place in the Middle East and how it impacts them.
Help us fulfill this vital mission by hosting a parlor meeting in your home. A small gathering can make a huge difference.
To book a ZOA speaker or host a parlor meeting, call us at 610-660-9466 or email us at: office@zoaphilly.org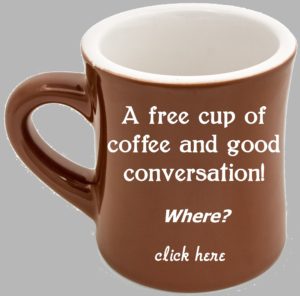 http://philly.zoa.org/wp-content/uploads/sites/6/2017/12/coffee-with-steve-2.pdf
Out & About
Greater Philadelphia ZOA Co-President Lee Bender and Media Committee Chairman Jerry Verlin are scheduled to make a presentation to The Chevra young professionals group in Center City this Tuesday evening.